1. Awaken Your Heart Chakra with the Restorative Energy of Rose Quartz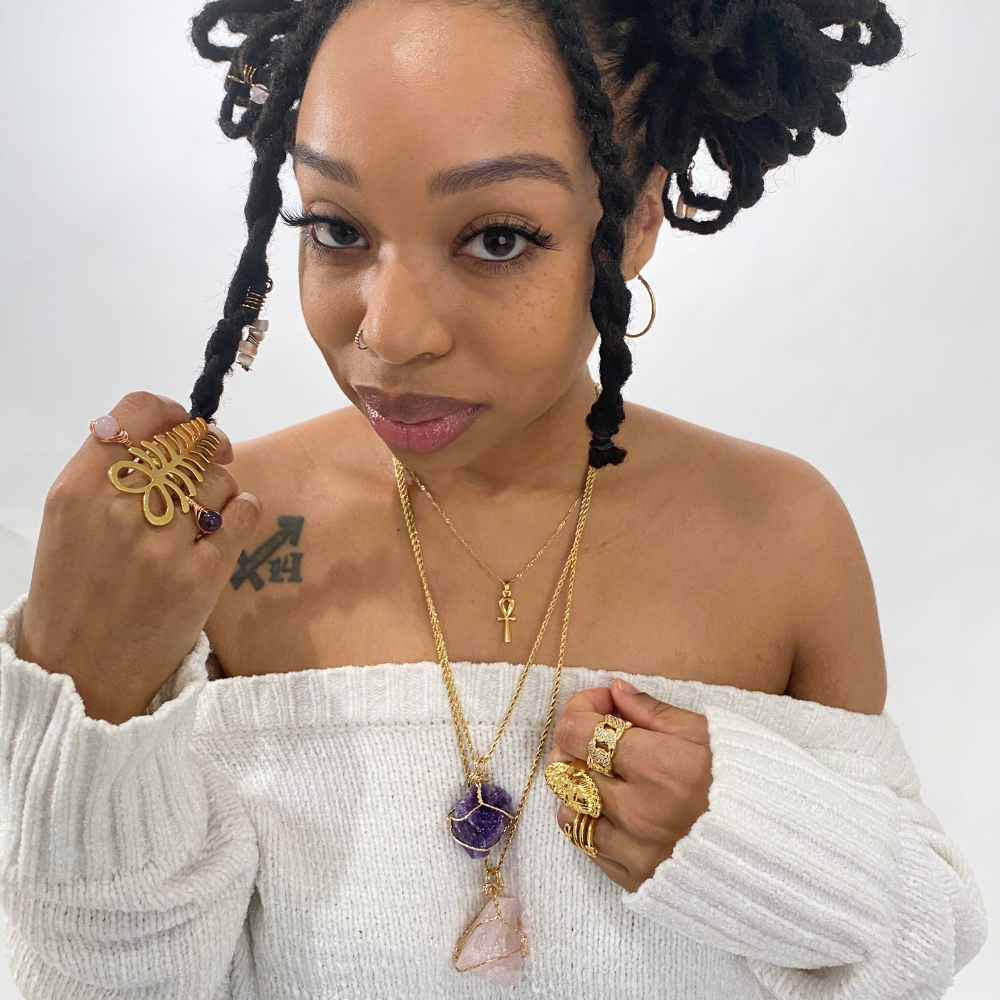 Unlock love's power with rose quartz. Radiate love, heal wounds, boost confidence, and attract genuine connections. Manifest true love and elevate your romantic journey with this transformative gem.
Channel calm from within with Raw Amethyst. This gemstone eases anxieties, enhances focus, and shields against negativity. It fosters inner peace, improves sleep, and bolsters intuition, all while promoting harmonious relationships and personal growth. In a chaotic world, raw amethyst is your steadfast source of serenity.
2. Find Calm in Chaos with the Peaceful Energy of Raw Amethyst
3. Join the 100's Of Women Embracing Intention in their Lives!
"This is doing the most for my heart chakra 💞💞💞"
- Regina B.
"The whole necklace is eye catching and I'm always getting compliments on it."
- Alexzandra M.
"This necklace will really make you stand out and not only that, make you feel great when wearing !"
- Charlease W.
"I love it and the energy it brings to me everyday. ❤️"
- Denise W.
100% Money-back Guarantee